Let me tell you about the only time I almost gave up on myself.
I remember it like it was yesterday.
It was during my high school senior football game. It was the 4th quarter, with 8 minutes and 32 seconds left in the game vs Independence High School. I had just dropped a key pass that would have converted a key 4th down for my team and my own ego as the starting wide receiver. I walked to the sideline in defeat, breathing in the energy of disappointment from my teammates and coaches.
My coach, a man I admire still to this day, calls me over.
I hesitate. Nothing worse to a starting player than the fear of riding the bench for the rest of the season.
Coach – "Parker, what are you doing?"
Me – "Coach……"
(I honestly don't remember this part but I know I babbled something or threw up, either would carry the same weight at this moment)
Me – I then mumble, ever so softly "Put Ray In" (Ray is the guy 2nd to me on the roster).
Coach "No, I've seen you make that catch in practice 1000 times and I KNOW you can do this"
Me – (As my confidence returns) "Yes Coach!"
We ended up winning that game, together. And it set us up to be league champions that season!
I said all that to say this – DON'T EVER GIVE UP ON YOURSELF!
Now, let me tell you ANOTHER time I almost gave up on myself 🙂
Plitvice National Park 
I was strolling happily along in Plitvice National Park in Croatia, terrible park by the way (Donald Trump Voice).
I mean come on just look at it. Why did Romain decide to take me here?
This place looks HORRIBLE!
I'll save you all the time, energy and money, unlike Romain, totally DON'T come here, seriously!
See? Nothing great here at all!
I mean, who would want to come here? It is not like you can discover yourself or anything!
Pretty Awesome Right! You can check out our Plitvice adventure here!
Anyways, Romain and I were filming a bunch of fitness content for our awesome BROography blog, best blog ever by the way (D-Trump Voice).
Mind you, it is about 100% humidity and 95 degrees °F (40 degrees °C) and we are balls deep in the middle of a rainforest.
Romain and I hadn't eaten in about 10 hours. 10 hours of running through mobs of Chinese tourists, climbing mountain cliffs, flexing our awesome physiques while talking photos at even more awesome locations and filming awesomer fitness content.
We were exhausted, to say the least; flexing takes a toll on the body.
Especially on me. 48 hours prior, I was adjusting from my other awesome sedentary American computer and a desk lifestyle, best lifestyle ever!
My body was still adjusting to the new 9+ hour time zone, little sleep, the new climate, jetlag, and the lack of food. And the amount of energy I was putting out did not help what was coming next…
We were walking along the trail of the rainforest and I noticed my shoe was untied. I bent down to tie my laces and upon lifting my head back up, I felt really lightheaded. (You know that lightheaded feeling you feel when you get out of bed too fast? Yeah, I felt that!). In the moment, I thought nothing of it but little did I know it would get worse and worse as time progressed.
What you don't see at the end of the above video is me panic.
Out of nowhere, my body gets extremely hot and my heart rate accelerates!
We had been in the park for about a good 3 hours at this point so my body was regulating my internal temperature with the outside condition very well, but I knew I had reached my threshold.
My body temperature was about 102 degrees °F, at this point, felt like 110. I was feeling everything at once!
My hands were shaking, ears were ringing and eyesight was blurry. Next thing I remember was Romain's voice and facial features come in my line of sight asking me:
"Bro, are you okay?'
I WAS NOT O.K.A.Y
I had no idea what was wrong with me. And all of this at once in the middle of a rainforest.
As my senses came back to normal and I can speak again. I rested for about 5 mins, but my heart rate continued to be elevated around 140 beats per minute after checking myself.
With not many other options, Romain and I HAD to continue pushing on, together and I can fell myself getting weaker and weaker with every step.
At this point, I did not give 2 F___s 🙂 about the rainforest. I just wanted everything to get back to normal. I imagined myself fainting and falling into the riverbed along the path. Pretty eventful death in Croatia, right?
Onward we went, together and when I say together, I mean Romain carrying me with one arm around him. And when I say onward, I mean about another 100 feet before I hit the ground again.
In order to walk along the path alone, I needed to focus solely on my breathing. While walking, it was hard to breathe – it felt as if my airways were closing and I don't have asthma.
For a short time, this worked, but I hit the ground again and my condition escalated. It was if I got hit with a flashbang from Call of Duty – nothing to hear but the sound of my palpitating heartbeat and loud ringing in my ears.
Feeling uncontrollably ill at this point, I yelled at Romain to go find me food.
(ALWAYS BRING FOOD IF YOU ARE HIKING) – I swear I told this to SOMEBODY before our journey.
As people passed us, Romain asked them for food but most of the travelers BARELY spoke English so Romain just ended up pointing at the dying black guy on the ground and making food signs with his hands.
After pondering inevitably dying in the pond next to me, I wondered if I would be reincarnated as a fish?
Maybe a baby squid or a salmon, since I eat them soooo much.
"You are what you eat, right?"
Romain goes off and leaves me for 5 mins. It felt like 5 hours. He comes back empty-handed. In my head, I was like 'Come on Man."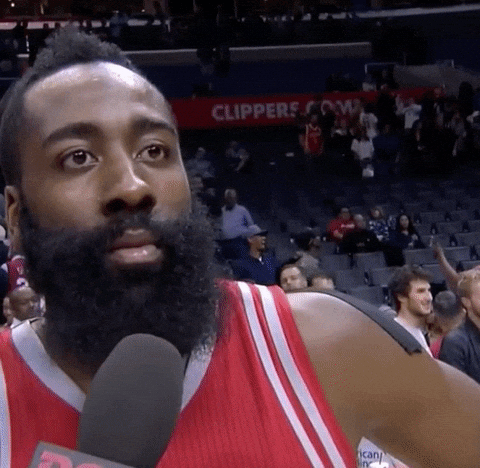 Then out of nowhere, this young Swedish traveler woman saves me.
I manage to babble my story to her explaining my current physiological state.
She reaches into her bag and pulls out a bag of peanuts, a banana, and some yogurt.
I thought it was Christmas in Croatia! An hour later I slowly start to recover.
Yet my heart rate continued to palpitate rapidly along the way back. It was not fun.
Here is a photo of me at the end of the trip.
I look so flat and drain…
WHAT I LEARNED
People, around the world, truly, do not like to see others suffering or in pain. We are caring and empathetic beings at our core, yet in our day to day lives, we are socially engineered to focus solely on "self" and castaway the woes of others.
Asks for help: If you are in need of help because you do not know what is wrong, ask. Especially if you are traveling and are 2000 miles away from home or a proper hospital. Don't be HE-Man.
Friends that truly care are there.

Romain saved me

. No doubt about that.Part of me was glad this happened at the beginning of our trip because it created a stronger Brotherhood between us. I say this because of we, as people, need to learn to be interdependent: people, animals, organizations or things depending on each another to survive. Because even though in this article it may have sounded like I was giving up it never crossed my mind, mainly I knew I could count on my friend.