It's not often you get the chance to meet the people you idolize. Especially those people that you're like "Wow I WISH could be them." "I WISH I could do what they do." To a degree, you look at these people as role models or celebrities that feed your need for escapism, escapism from the woes of "normal" every life. And Nas Daily definitely does that for 2.5 Million people!
Yesterday, the world famous, humanitarian, global entrepreneur, and video making badass,  Nas Daily, blessed San Fransisco and its citizens at Mission Dolores Park for a fan meet up, Q&A,  to simply make a video. I call this "Community Service."
Now, I know what your thinking…
Who is Nas Daily and Why Should I Care?
Great Question! Here's Why!
Nas is LITERALLY living the Millennial Dream!
He had the courage to quit his boring sedentary desk job and is now traveling the world visiting places like, Ecuador, the Philippines, Japan, making 1-minute Facebook videos everyday…………THAT'S IT!
Not going to lie, when you think about it that's pretty cool!
Origins of Nas Daily

 
Nuseir Yassin, Nas, an extremely intelligent, Harvard University graduate in economics, was a software engineer at Venmo.

Sidenote, yes kids, that is how America's education system works. You can STUDY one thing at university and WORK in a COMPLETELY different field. Anyways…
Sitting at his desk, unhappy, he realized that life is short!
One day and this is the best part, HE DECIDED, to do something about it himself and with a simple idea.
Just make 1-min videos every day! No clear direction, no clear outcome, just one clear simple idea, every day. #Consistency #Dedication #Discipline
Nas's Growth
Truly, and this is something I believe we humans do not do enough, which is "look back at how far we have come." Personally, I don't do this enough either. Yet, after some research, I found myself amazed at Nas's growth from his 1st video until today! Check them out below
Nas's 589-day video in San Francisco
THAT'S AMAZING GROWTH AND CONSISTENCE MAN!
As you can see, every day, for 589 days straight, this man was able to grow a community from zero to over 2 million real people.   
And honestly, it is hard not to be captivated by his videos the more you watch! Plus, they're only 1 min! And some of you are still like…..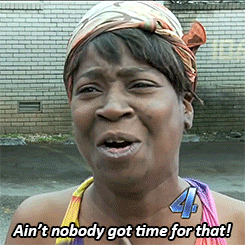 Actually Meeting Nas
Nas is an unbelievably humble guy. With over 2 million+ fans around the world, it is refreshing to see that all the fame was not going to his head, given that being famous, in our narcissist-driven culture, celebrity is the number one arbitrage in America. 
What more can I say! This man was extremely welcoming, warm and approachable. The meeting was only supposed to be from 1 pm – 3 pm, but he ended up staying longer until about 4:30 pm just so every single one of his fans got a selfie with him. He even met my friend Faisel and Laura!
If you were there, you would have felt the strong feeling that he cares deeply about all his fans! He not only invited all of us to be in his video, but he answered every single one of his fan's questions, with honesty, kindness, and conviction. And boy did everyone have questions, including us from BROography!
Romain, is a huge fan of Nas too, but since Romain lives in Ireland, over 2,000 miles away he couldn't attend, but that is where BROs come in. Romain wanted me to ask him:
"Nas, you're 25. In 2018, what is the #1 thing you can do to have the most impact on the world?"
Nas responded, "I truly believe the most impact I can have is influencing the Israel and Palestine conflict." Given the fact that Nas was raised in Israel as a Palestinian Israeli and the vast complications of the situation, he was very passionate about this topic when he answered me. He didn't outline his plan of action to create peace in the Middle East.
I mean, let's be real – who can think of a solution if a random stranger asks you "So what's your plan to create everlasting peace between Palestine and Israel?" But given the fact that he has strong and growing global fanbase and can captivate, retain and influence the hearts and minds of millions, he is off to a great start!
You gotta admit, even after you read that statement and even after typing that, the ability to do that is pretty damm cool man, like seriously. #RoleModel
The Power of Role Models
Everyone needs role models in their life. Someone to look up to in times of need. Someone to pass down knowledge and wisdom to. Someone to inspire and encourage you to take risks and create to lay a path for a brighter tomorrow.
Just as Nas is that for me, I am that role model for my family, especially my 10-year-old little sister, who I took with me to visit Nas.
She………………………….…………Kinda didn't like him…………………..…….at first!
Come on guys she's 10 okay she doesn't know what she likes yet!
Say Say (My little sister's nickname) when you read this, just know that bro bro loves you berry 🙂 much and make sure you get good grades in school okay 🙂 Now shake your head up and down and continue reading.
Aweeee ain't that cute! I'm aiming for that "Bestest Brother of the Year" Award!
Honestly, the meet up was mostly for her, not just for myself. My hope is that later on in her life, she too will be inspired not only to travel and create something like Nas and myself but to be a role model for other women as well. I know deep in my heart that is like a 10-15 year investment plan, but WELL worth it in my own 4 eyes because growing up I really didn't have any role models myself. And if I can be that for her, I'll gladly make it happen!
So, if Nas comes to your city should you meet him?
Nawwwwwww! It wasn't that great! I had more fun on a Saturday clipping my toenails once.
After 5 minutes of standing in the sun fighting skin cancer, the thought of banging my head against the wall in my room sounded more entertaining! LMAO!
Nas, if you ever read this bro! I know you have a sense of humor! And my friends know I joke around A LOT and there's plenty more where this came from bro!
But in all seriousness yall, Nas was amazing, and if he ever comes to your town please go see him and his girlfriend Alyne! She is awesome too! She is super friendly just like Nas and together they are both a traveling power couple!
Nas thank you for being you! Thank you for inspiring me and my friend to create, take risks and prove to us that it is possible to take control of your life and enable generations of people around the world to take control of theirs, 1 min at a time!