Why I Stopped Eating Meat-Ish 
I'm going to start this article off like an AA meeting.

Me – "Hi everyone, I'm Jarelle"
Crowd – "Hi Jarelle"
Me – "I'm a chronic meat eater, and I need help"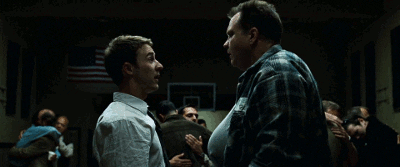 Please know that this has been a process for me. I am a health major – I've known about the negative physiological and environmental impacts of consuming meat for about 6 years, yet I still consumed this cancer-causing commodity.
I equate my consistent meat eating to cigarettes, even though you are FULLY aware of negative side effects and the fact that it causes heart disease, lung disease, throat cancer, rots your teeth, 2nd hand smoke, accelerated aging, birth defects and so on. Oh yeah, forgot the fact that it can kill you too, but people STILL smoke cigarettes!

IF WAKA CAN DO IT, SO CAN I!
So why am I stopping – Waka Flocka Flame inspired me to quit!
Waka Flocka Flame is the Hardest Hood Vegan Rapper, and the only.
He has a hilarious cooking video on Youtube where he makes Blueberry Muffins!
WELL WORTH THE WATCH:
This video alone is motivation enough cause I was like "Hey, if Waka Flocka can do it, so can I!"

Waka Flocka also became the 1st Rapper to Run for President of the United States of America.
You heard right! He did an interview with Rolling Stone, for your viewing pleasure, Squad.
Okay, In All Seriousness People
After hyper-analyzing my reasons for eating meat, I concluded that the sheer convenience of meat along with the social engineering of meat in my diet, without questioning my conscious mind, allowed me to consume meat without second thought. 

Meat literally went with EVERY MEAL.
Breakfast – with bacon or sausages
Lunch – Turkey sandwiches, even my salads had to have chicken
Dinner – Salmon, Steak or pork loin (Wait, pork with loin meat mixed together? 🙂 )

It's super hard to kick this habit too. I workout, like A LOT. Meat is religion in the fitness industry.
Meat is like God in its edible form for meatheads and us gym rats.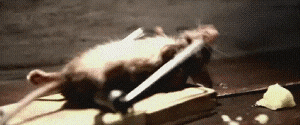 When I tell other guys I've stopped eating meat they say the typical guys stuff that Romain is thinking right now while reading this:
– WTF, are you a dying?
– Do you have cancer?
– How? What happen?
– Bacon will make it better!
In addition, this presents a new challenge for me.
I've always been one to push my body to new limits and challenge my mind.
I'm open-minded enough to get out of my comfort zone. Many of us choose to stay in a bubble of our own unconscious conveniences, unwilling to engage or interact with anything foreign that will disturb that balance.
Daily examples:
Which is why you don't travel (though you say you will) "Yeah, maybe next year"

Look for a more fulfilling job but don't wanna take the pay cut 

Or workout, because it is so convenient not to workout
Take risks like investing or starting that business you know you can (And you keep telling yourself  "I know I can do it") BUT the perceived fear of failure/humiliation keeps you complacent.
The Problem with Complacency

I heard this saying from GROWTH MINDSET and GROWTH ORIENTATED people (read Carol Dweck's book). I'm talking people you idolize and dream of being. Oprah, The Rock, Beyonce, Barack Obama.
"If you're complacent, that means you're comfortable and if you're comfortable that means you're not growing."
"You should strive to grow through life not just go through life."
And that's with anything!
-Your job.
-Your relationship.
-Even yourself.
And don't get it twisted! There's a difference between being complacent vs being content.
Being content means you're happy with the state of your life (And honestly I'm happy for you! You literally WON this game called life and do not let me or anyone else ruin the balance of dopamine and serotonin in your brain).
Being complacent is knowing yet refusing to put in the work to improve.
And personally, I want to improve my health. I want to live longer. I want to be that old 65-year-old dude on the beach in a speedo all muscular with abs. Just so I can change my IG name to Grandpawithabs instead of @Nerdwithabs.
All I'm saying is, it will be a new challenge for me moving forward and I shall see where this journey leads. I wanna see how long I can go without eating an IN-and-Out Burger (3 x 3s I will miss you soo).
The "Ish" Part

The "Ish" is, two and half weeks into my "non-meat eating" and I went over to my Nana's house (Grandma) and she made me food, food with meat.
And And…….Well
I just couldn't help myself okay…………. It was my 1st homemade meal in a while. Plus, I couldn't tell my Nana,
"Hey, Nana I don't eat meat anymore :)" She would have looked at me crazy!
Plus, I don't know about you, but Grandma's food, is FIRE son! Ohhhhhh Sooo GoooD!

What I am trying to say here is "I'M HUMAN" and we relapse and we make mistakes.
So what steps did I take to not make the same mistake again?
1. I told my Nana I stopped eating meat (this was after I ate her food, btw, and she still looked at me crazy).
2. I had to change my mental diet. So I started following vegan bodybuilders like Nimai Delgado.
3. I found meatless meat options at my local grocery store like Field Burgers. These are made with Carrot, Eggplant, and Jackfruit. They are so much better for your health and it tastes like meat as well.
I fully understand that this is a process. I've been socially engineered all my life for 25 years to do one behavior and I have an environment that enables that behavior to continue. But every day I am putting in the work to make a change within myself to accomplish my goals. Truly, I hope you do the same!
Thank you for reading 🙂 I hope your brain learned something at least.
If you haven't already, please check out my travel article on Krka National Park.
And on the beautiful island of Hvar, Croatia.